Chrome Wheels
Everyone knows that wheels always make the look. But there is one type, that not only add the look, but also add your vehicle class and luxury, like no other color does. Its the Chrome Wheels. They are the most popular among car enthusiasts because of the unbeatable combination of style and protection they provide.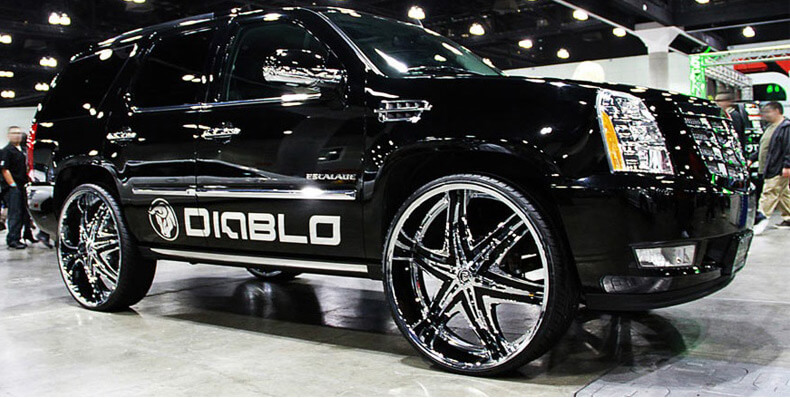 Chrome is very durable and can last for decades. Compared with other aftermarket wheels available on the market they have additional advantages. They are resistant to corrosion and rust, do not require hubcaps, and can be used in extreme temperatures and weather conditions. When producing chrome wheels, automakers use not only chrome itself. Made of a steel or aluminum base, these wheels are usually covered with natural chromium. The chrome plating makes the material stronger, and also gives it a highly coveted, mirrored finish that sets off vintage vehicles and modern rides.
Chrome Wheels Maintenance
However, like any thing that can serve you for a long time, chrome wheels require regular and careful maintenance. Its better to spend some time and effort to prevent any damages to your wheels, then dealing with major and expensive repairs. Two simple things like washing and polishing will keep your chrome wheels look shiny and clean. Today auto market offer great selection of car care products, which can be found in any auto-supply store or online store.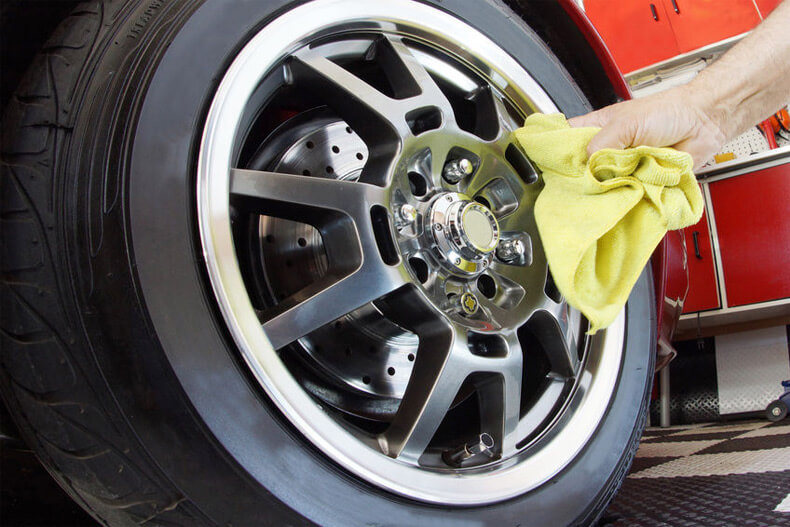 Here is a list of few easy steps to keep your chrome wheels look like new:
The first and the easiest is rinsing your wheels. This way you will be able to clean all the dirt, salt or dust on them. You can do this on a daily basis or after long trips.
Its also great to wash your wheels thoroughly time to time. You can either do this with some special cleaners, or with warm soapy water, using a soft brush. After your chrome wheels are clean, make sure to dry them with a towel or cotton-cloth not to leave any spots on them and destroy their perfect shiny look.
Now your wheels are ready to be polished. You can use a chrome metal polisher for this purpose. Follow the instructions on the spray can. It will be enough to follow this procedure once in a month.
The final step is waxing. Wheel wax or spray wax works the best here – everything depends on your preferences. The combination of waxing and polishing will protect your chrome wheels from damages and scratches, and outlast the wheel shine.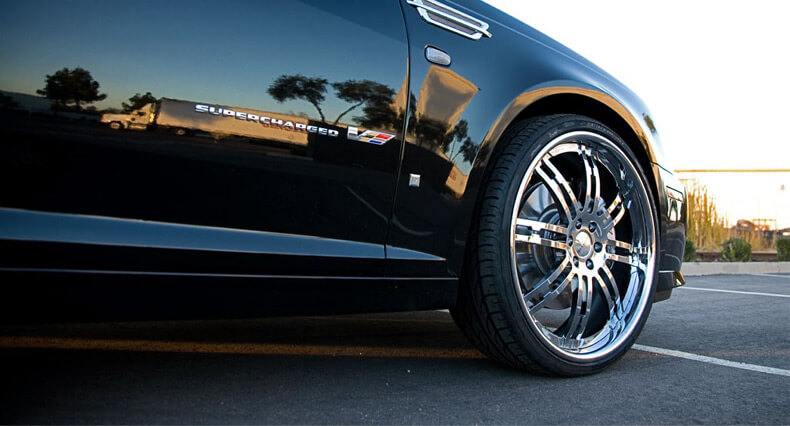 Following all these easy steps bring you to owning a beautiful shine sets of chrome wheels for a long time and having the best looking ride!
Featured Videos