Lexani Custom Wheels & Rims
Since its inception in 1996, Lexani Wheels has been developing and marketing bold and technologically innovative designs that outshine and outclass anything else on the market. True to their reputation, Lexani continues to break new ground in both technology and style. CVX Series, LSS Series and LX Series available now.

Based in Corona, CA, Lexani's facilities produce the best looking, highest quality, aftermarket wheels for cars possible. Their extensive selection of wheel designs and custom options are what set Lexani wheels apart from the rest. Lexani prides itself on setting the standard in wheel design for forged one and three-piece wheels.
Gallery
Features of Lexani Wheels
Cutting edge designs, perfect craftsmanship and the highest quality materials makes Lexani Wheels standout. They offer many options from chrome, to the popular 2-tone machine black, or custom paint finish. Lexan offers exciting styles like DA forging, step forging, monoblock, ELT, concave, VAxis, and standard. Most wheels can come in one, two or three piece, and offer range in sizes between 18 inch all the way to 32 inch.

The secret behind the high quality and exotic shapes of Lexani Wheel lies in the advanced forging processes used by the company. The forging process changes the shape and the molecular structure of metal. Forging processes combine heating of the metal and applying high pressure to it. This can be done by rolling, hammering, pressing or a combination thereof.
Forging creates a stronger metal structure, and by shaping the blanks in the most advanced forging machines available, Lexani can create stronger, more lightweight and elegant wheels than companies using conventional wheel manufacturing technologies.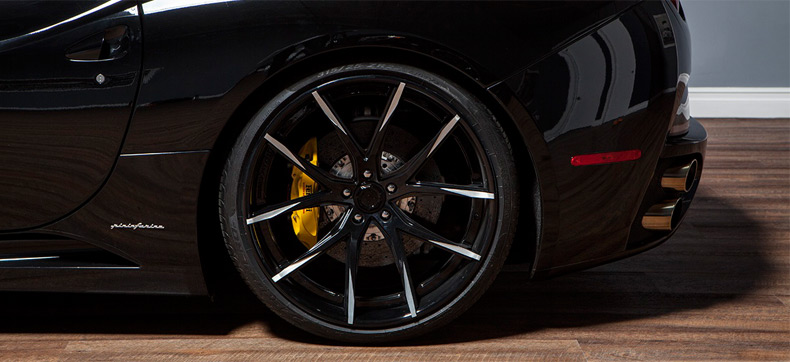 Featured Videos